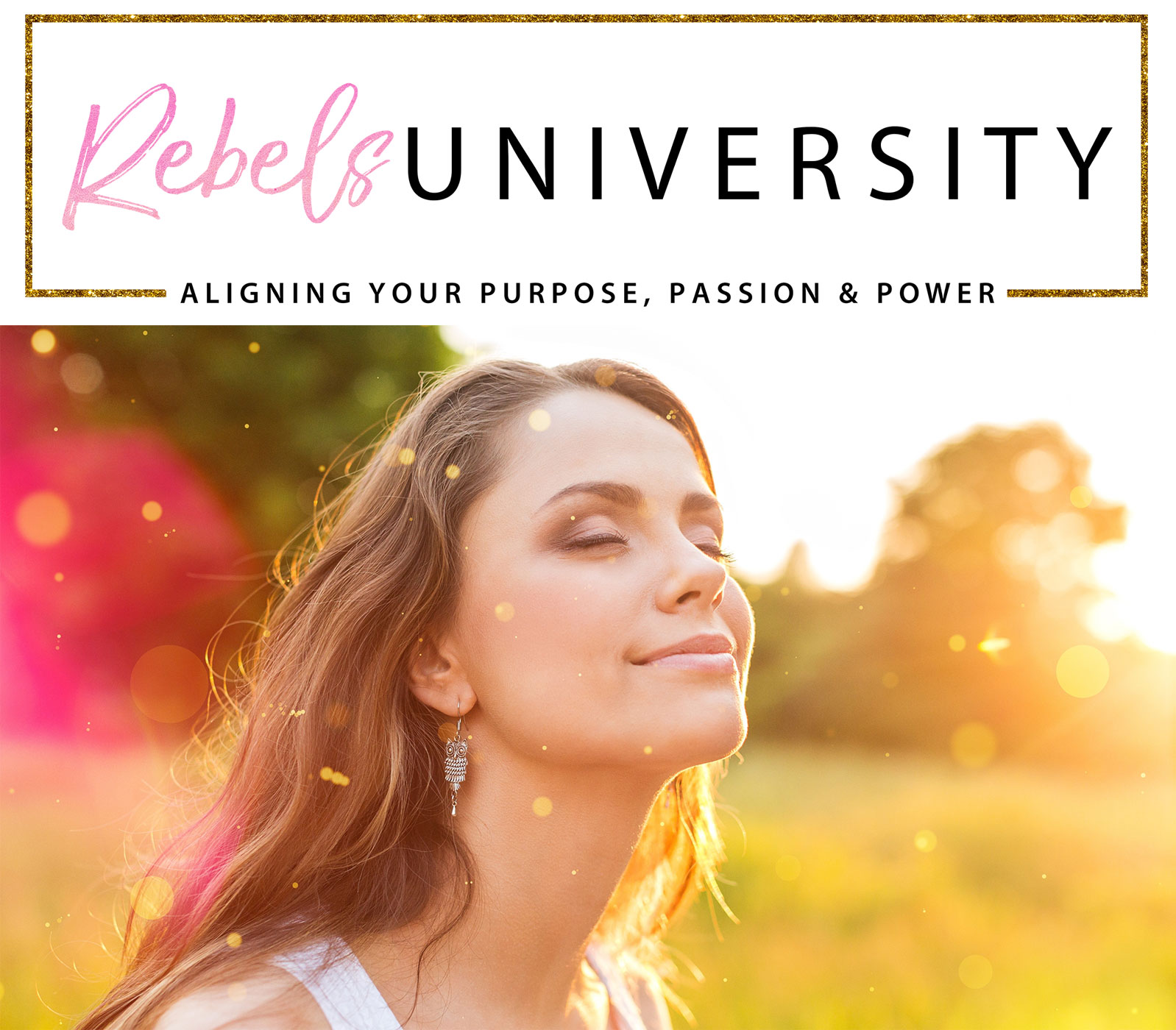 Are you tired of wearing the mask?
It was 4am and I lay there still awake. I should have been physically exhausted having been up all night but my mind was racing.
I had had enough.
I was tired of being in a loveless marriage.
I was tired of doing everything for everyone else and nothing for me.
I was tired of pretending everything was okay when I knew it wasn't.
I was tired of having no idea what I wanted or who I was.
I was tired of wearing the mask.
Up until this point, I was doing everything I was told that would bring me joy, yet I found myself feeling empty. I had the house, the car, the guy, the things but yet longed for something more.
And it was that morning, at 4 am so many years ago, I made the decision.
The decision to change. The decision to evolve. The decision to find my joy.
And I did.
I invested the money, I hired the coach and I did the work.
Today my life is completely different. I am filled with purpose, passion, inner peace and joy and often look back on this pivotal moment with a humbled heart.
The pain, loneliness, and conflict this former version of me felt isn't something I would wish on anyone, yet is one I see over and over again with our students.
Have you ever felt this way?
Honestly, it's pretty common.
Too often, we as women have lost sight of our needs, wants and desires under the constant bombardment of expectations and responsibilities which has resulted in a complete detachment from our joy.
We follow the rules only to find ourselves feeling lost, alone and desperate for something more!
It has been this longing that led us to create Rebels University, where a better you awaits.
If you too are feeling called to reclaim your joy, unmask the truest you and live a life driven by authenticity, then welcome home sister.
It's time to make JOY the standard of living.
Imagine waking up knowing who you are and what you want.
Imagine having the confidence to ask for your need.
Imagine living life no longer defined by the pains of the past.
Imagine having the skills and tools to navigate conflict (vs avoiding it!)
Imagine knowing that WHO YOU ARE is more than enough!
Imagine living a life fueled by joy, purpose & passion!
GIRL! Imagine living a life as the TRUEST version of you!!
Does this make your heart scream YES, YES, YES! Then it's time sister.
Time for change, time for you to finally LOVE you, time for life changing results.
Worth Every Penny!
"Working this past year with Bonnie Kelly has been incredible and worth every penny. This year has flown by and I have learned so much regarding how I truly feel and am. I have a number of tools that I have learned to ensure that my life is so much more filled with joy. I wished I had found BK earlier! It has made such a difference in my life. I am much happier and when things get rough, I know how to turn them around to work for me and not against me! Don't let anything prevent you from fulfilling your potential because your potential is awesome!!"
I am worth of everything I want!
"At the beginning of 2018, I had a dream in my heart, but no sense of worthiness to actually allow myself…to follow that dream. I was dying for someone else to give me permission and tell me that everything was going to be OK in the process. Working with Jillian allowed me to see that my dreams were not silly, that I didn't need permission from anyone to go after them, that I am worthy of everything I want, and I deserve to have support in the process."
Is this right for me?
Start by asking yourself the following questions honestly…
Do you constantly worry about what others think of you or your decisions?
Are you afraid that people will find out who you 'really are'?
Do you lack confidence at work, in relationships, social settings, or with your own self-worth?
Is your inner voice trapped and desperate to come out?
Do you often wonder why you keep repeating the same destructive patterns?
Do you feel trapped by the pains of your yesterday and unable to enjoy today?
Do you constantly say yes & struggle with boundaries?
Is your inner-mean girl running wild?
Do you feel like you just not living up to your max potential?
Does investing in yourself feel selfish and freak you out?!
If you answered YES to any of these questions, then this program is for you! You need this, and honestly, you know it! I'm not here to convince you of something you already know. I am only here to provide you with a solution to the problem.
I get how difficult it is to take the plunge and invest in yourself… especially when we are talking about a whole year, but you have to ask yourself what are you sacrificing by not? Another year of suffering? Another year of "I will do this later" or "I can do this on my own". Another year of living a mediocre life? NO THANK YOU! You deserve better than that and I know this program will show you the way!
We have helped thousands of people just like you transform in ways that they couldn't originally imagine. This 1 little year, out of decades, will be the best thing you have EVER done for yourself and if you do the work, I promise, you won't regret it!

As our students always say… The Work, Works… You Just Have To Do The Work.

These women are Pure Fire!
"I worked with Jillian a lot in the past and was fortunate to get one on one coaching with Bonnie at True You Live event, and these women are going to change so many lives. They radiate light and power so much that you cannot help but feel amazing in their presence. Upon hearing of their new program, Rebels University, I signed up on the spot. I know this program is going to be life changing. I've already participated in their 5 day challenge "Triple Your Joy" and am working on their 6 week program "Awaken Joy" and I can already see my outlook changing. I cannot wait to dive into the year long course and see how much my thoughts, my mindset and my overall life is going to change. I am so glad that they found each other and cannot believe that they have only known each other a few months- it's like they were made to be partners in changing women's lives!"
Bonnie Kelly will lead you on your journey to joy!
"My 13 year-long marriage ending was the straw that almost broke the very strong woman I am. My whole life I've been so very strong and pushed away all of the hurt, trauma, and abuse I lived through. That was the way I knew to keep on. I pushed and pushed, and achieved and achieved. When my marriage ended I knew I had to handle this deep hurt differently so that I didn't relive over and over the same relationship problems. I had to do it for me, for my peace, happiness, and sanity! But what really drove me was that I had to do it for my 2 girls.
To break the generational curse. I sought out a life coach to guide me through. There are many good ones, but Bonnie was the ONE! I knew she was the one because she had walked my road ahead of me and figured out how to dive in deep and heal the big traumas. I've spent the past year working with Bonnie and can say I've gone from inner agony, so much pain and suffering, to inner peace and happiness. I now really love myself, when before I was my worst critic. Honestly, I look back now and can't believe how mean and harsh I was to myself. I am the role model I want (and need) to be to raise amazing strong loving compassionate girls. Bonnie is a loving and very talented woman. She will guide you, teach you, and accompany you on your journey to joy. Thank you Bonnie, you are a true gift to the world. "
In This 12-Month Program You Will Learn:
Month 1
It's time to clear out the mental clutter that is blocking your view. Month one lays the foundation by evaluating and eliminating your emotional baggage in preparation for change.
Month 2
Reclaim & reframe is the theme of month 2! Here we reclaim a bit of our personal power by equipping you with tools to shift your perspective, set boundaries & challenge expectations.
Month 3
Understanding & ending the cycle of self-sabotage. Here we discover when, where, and why we sabotage our dreams, wants & desires and teach you the skills necessary to end the cycle for good
Month 4
Emotional Intelligence. Month 4 is a DEEP DEEP dive into YOU; the past, present & desired versions of you, to eliminate self imposed limitations and make room for the TRUE YOU to thrive!
Month 5
Month 5 is all about retraining the way you think, feel, believe & perceive. Learn to truly understand how/why your brain has been working against you and what to do instead.
Month 6
Subconscious Reprogramming is the name of the game! Here we untangle the stories keeping you stuck so that you can attract, receive & believe you are ENOUGH!
Month 7
Fear, doubts, insecurities oh my! Month 7 is designed to help you transform these limitations into allies! YES, fear can be your friend and in Month 7 you will move from limited to limitless!
Month 8
Forgiveness is a gift you give yourself. Month 8 is all about releasing any residual emotions that haven't been shifted yet by adopting a regular forgiveness practice so you can truly shine!
Month 9
This is the most humbling month where our students start reaping the rewards of their work. Confidence, Self-Love, & Personal Power starts to emanate as we rewrite our new identities.
Month 10
Learn how to have relationships with even the most dysfunctional people with this in depth mastery of boundaries, values and  learn to rewrite unspoken expectations.
Month 11
Time to let the TRUE YOU shine through! Month 11 is all about integrating the new you into all you do. Here, free of fear, doubt, & past pains; you are FREE to BE the greatest expression of YOU!
Month 12
Purpose, Passion & Power. You've done the work, you've learned the skills; now it's time to consciously create a life by design. Here we get crystal clear with who you are and what you WANT.
Coaching + Training + Homework = Success!
Monthly (Privately Held) Group Coaching Sessions
Weekly Skill Building, Soul-Filling Video Lessons
Weekly Printed Assignments designed to help you dig deep
Weekly Tools to help you take back your Joy-Power!
Weekly Accountability & Email Reminders
Access to our Private Facebook Community
Live Recorded Replays so that you don't miss a beat!
Access to our Affirmation & Meditation Library!
Book a call today to learn more!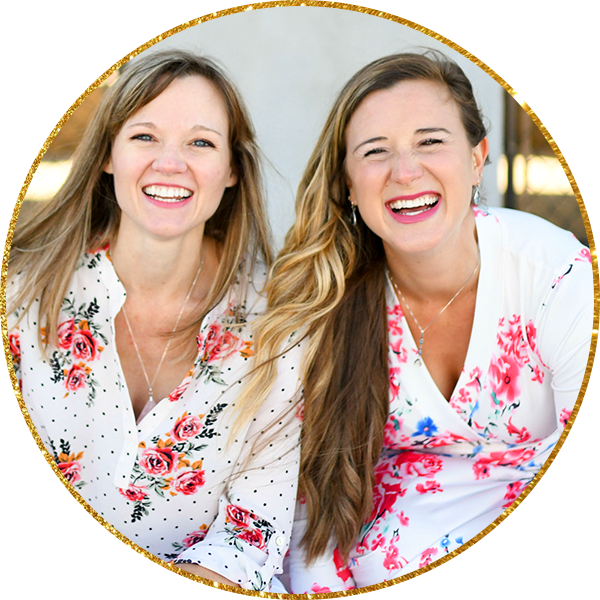 The Real Deal
"I knew as soon as I saw their authentic ability to rise and teach others to rise with them and their true, soul-filling love for life on stage (…) that Jillian and Bonnie were the real deal. Rebels University is such a gift, a divine tool I utilize daily to anchor myself once I notice negative internal dialog creeping back up as well as a continued way to be my best self."
The Program Provides The Solutions…
"Life is filled with opportunities to grow and make strides to create what you really want, but sometimes the path is not clear, we feel blocked, or we feel we can't do it alone. Bonnie Kelly's program provides the solutions that allow you to become the best person you can be and create the life you have been hoping for. All done with compassion, insights, structured materials, videos, skillful exercises, and a contagious enthusiasm that will carry you through the tough times and celebrate you in your victories!"
Want to learn more?
Book a call with one of us today!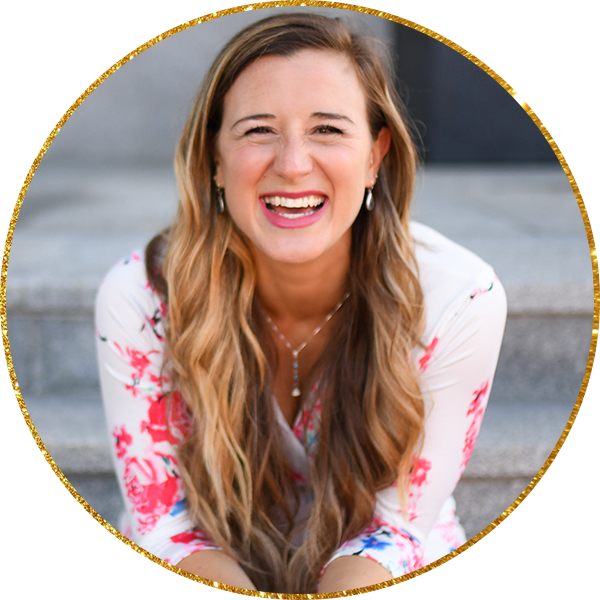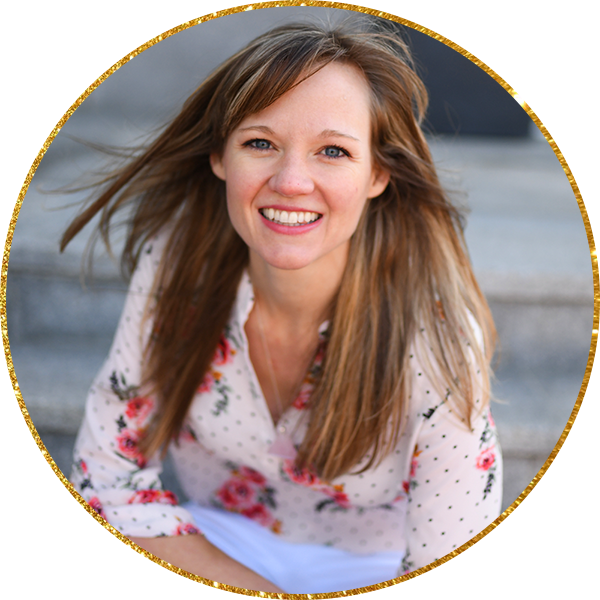 Your Investment
Only $7,995 or 12-Payments of $695
Change Is Possible
Investing in yourself can be scary. It can feel selfish, overwhelming, and even impossible but it's totally worth it.
I remember the first time I hired a coach, I was making below the poverty line and up to my neck in debt. Logically it didn't make sense to do it and yet I knew there was no way I couldn't. I tossed and turned with the idea until FINALLY I SAID YES! I needed a change & was willing to do anything to have it. I was stressed about the money but wouldn't you know it… once I made the commitment, the money (and opportunities to make some) appeared. It was the BEST, most rewarding decision of my life. If there is a will… there is a way.
Sign Up Today
by booking a call with a coach

Sign Up & Start Your Journey TODAY!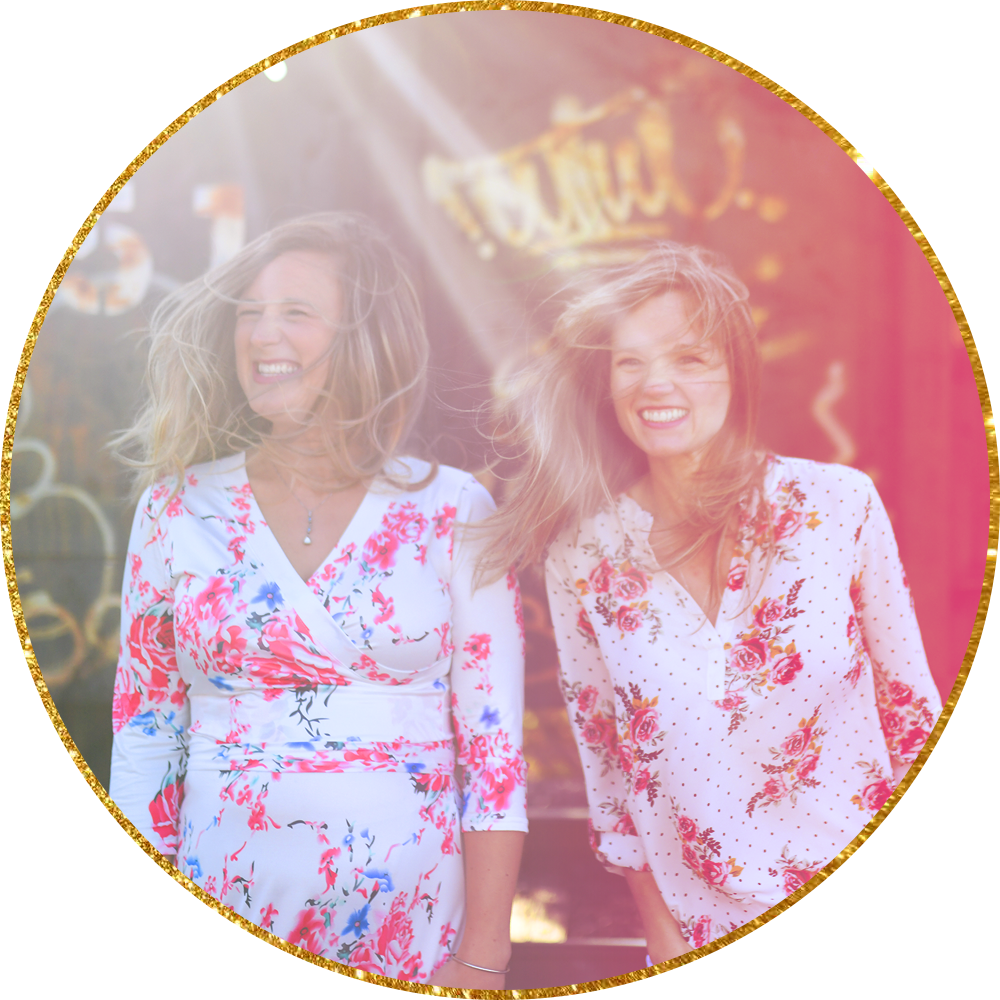 Real Live Coaching
Rebels U is lead & taught by 2 of the industries leading coaches; Bonnie Kelly & Jillian Bolanz.
They've teamed together to bring you the Full Spectrum Coaching Method. "We know that your struggles are unique but the solutions to solve them are often the same. Our Method ensures you get the right solutions to match your specific needs whether it's Mental, Emotional, Physical or a Spiritual struggle we've got you girl!"
The Work, Works. So what are you waiting for?