Finally,
A Boundaries System 
Proven to Work
LEARN HOW TO SET HEALTHY BOUNDARIES (EVEN WITH DIFFICULT PEOPLE)
Do you often feel like a doormat, unheard, disrespected, belittled, or pushed around because no one seems to respect boundaries? Or maybe you don't know what to say, afraid to say it or figure 'what's the point'. If this is you, THERE IS A BETTER WAY! Boundaries are a skill that anyone can master (even with the most difficult of people)! Trust me, I've helped thousands of people JUST LIKE YOU learn to set healthy boundaries that work, and now I'm giving the secret to you FOR FREE!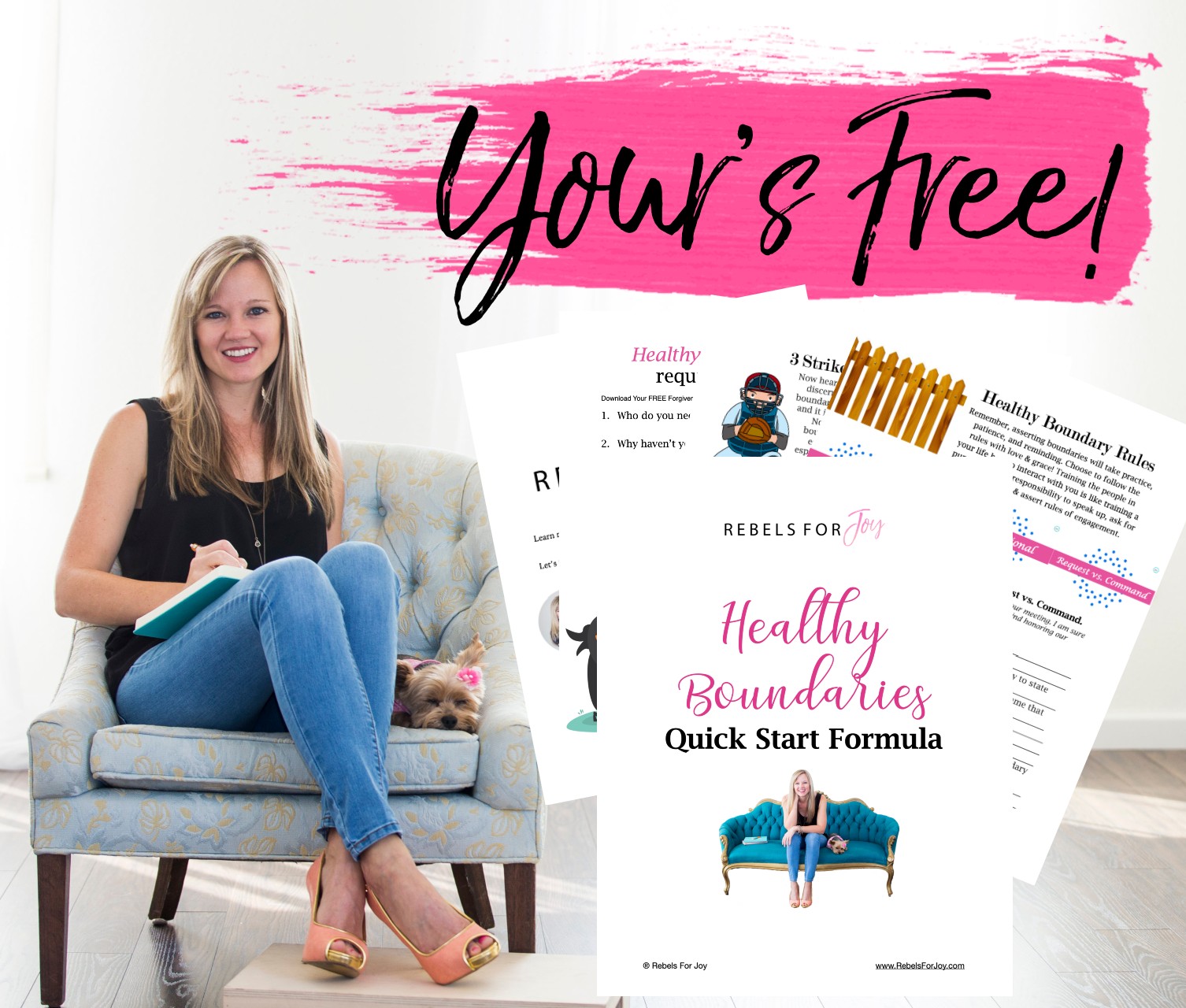 After Clicking The Link, you will be taken to a page where you can not only get instant access to this powerful workbook but also be given the opportunity to explore how to master the art of forgiveness and boundaries.